UAP threatens action on fake
Fullex resellers

October 2019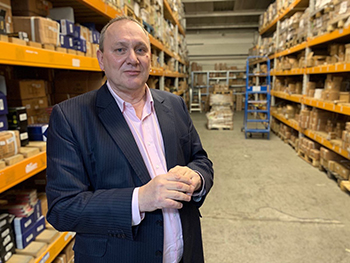 Fullex parent company UAP has issued a threat of legal action against anyone reselling counterfeit Fullex branded locks after discovering the fakes openly on sale at a security exhibition.

CEO David Jennings warned that the low-spec fakes not only compromised the integrity of the genuine product but caused a serious risk to the security of anyone using them.

"These counterfeit goods are not made to the same standards as genuine Fullex products, he said in an open letter issued today, "As a result, they do not offer the same level of performance, security, protection and quality.

"We are giving notice to all resellers of fake Fullex products that we will be taking action against anyone who is purporting to sell Fullex products that are not genuine."

He said only way to ensure products are genuine is to look for the genuine logo stamp on the lock case, and also the genuine products now also come in fully branded boxes.

He urged anyone who has been selling the fakes to remove them from sale, adding that the company would take action against anyone found to still be offering them for sale.

Meanwhile, the company is now working on a quick-check identification process for bona fide distributors and has asked to hear from anyone with information on any suspect activity.