Slight increase in FIT figures
'could be better'

May 2019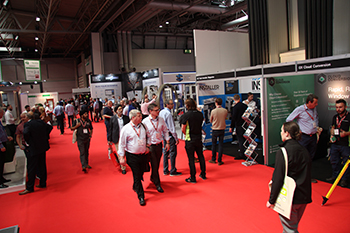 FIT Show organisers report 'a slight increase' in audience for the event, despite the biggest marketing campaign to date, saying Brexit uncertainty, the inertia from the two-year gap and even recent good weather may have hampered their hopes for a bigger upturn.

"Naturally, I would have like to have seen a significant increase," said event director Nickie West, "simply because this was the most comprehensive marketing campaign ever put in place for FIT Show.

"Alongside the political and economic uncertainty, we believe a number of factors may have hampered out audience growth. The good weather will have kept a good number of installers onsite rather than making a visit to the NEC."

Last week at the launch of the show, the organisers announced that the biennial event was to move back to its annual format next year, possibly overcoming one of this year's issues, she explained: "We're also mindful of the impact of a two year gap between shows, coupled with uncertain times, will have created a degree of inertia which further supports our decision to revert to annual proposition with FIT Show 2020.

Attendance and other figures from the event are still being scrutinised but from early results she added: "We drove a pre-registration conversion rate of 62% which is far higher than industry averages.

"We're in the process of conducting our post-Show 'deep dive' analysis and will be reporting further on the audience breakdown. We'll also be running our post-Show surveys to both exhibitors and visitors to ensure that we continue to develop FIT Show in line with our audience and the market's needs."