Early birds line up for G19 top spots

March 2019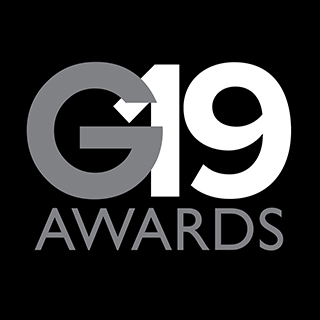 The G-Awards look set for another record year with sponsors lining up for the top spots supporting the G19 event.

Many industry leaders have already signed up to be a part of this year's event, including headline sponsors St-Gobain, GGF, Fensa, Epwin, Deceuninck and Business Micros, as well as other sponsors Thermoseal, Renolit, Emplas, Unique and Glassolutions.

"So many big names are coming in right at the start, which is always a sign of another bumper year." said organiser Tony Higgin, "It is the enthusiasm of these sponsors that helps to make the event the success that it is, so with the G-Awards growing in scale and stature every year, we are more than happy to see how many industry leaders are with us all the way."

Among the top sponsors, Epwin Window Systems MD Clare O'Hara said: "Excellence is something to be celebrated and the G Awards offer the industry a unique opportunity to do exactly that.

The wide range of award categories reflects the vibrancy and diversity of our industry and gives every business the opportunity to showcase the areas in which they excel.

"Being able to say you've been shortlisted or have won an award is a fantastic way to recognise your team, enhance your credibility and set yourself apart from your competitors."

Deceuninck MD Rob McGlennon said: "Firstly, what a great bash you put on every year, which has been enjoyed by customers, competitors customers and of course staff. Everyone looks forward to it.

"From my perspective, the wins we have picked up for product of the year have significantly increased Deceuninck UK's momentum in our very competitive marketplace, watch our numbers again this year."

GGF Director of External Affairs James Lee added: "This outstanding annual event showcases the very best companies and products in the glass and glazing industry.

"Whether it's helping with the judging, sponsoring, promoting or simply attending, the G Awards has always been one the highlights in the GGF calendar. Once again we are delighted to be part of the G Awards and look forward to another exceptional gala awards evening which exceeds expectations each year."

Entries are soon to open for the G19 Awards, which will conclude at a gala dinner at the London Hilton on Park Lane on Friday, November 29.