GGF shares insights on
Govt energy policy

June 2019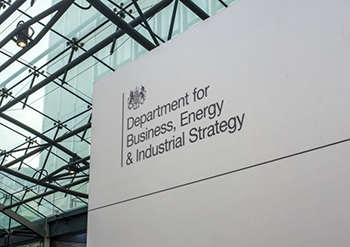 The GGF has gained further insight into Government plans on energy efficiency policy after attending the British Energy Efficiency Federation's Plenary at the Department for Business, Energy & Industrial Strategy (BEIS).

Members are due to be given a full report of the meeting, where BEIS directors and senior civil servants updated delegates on areas including Carbon taxation implications for companies and consumers, Zero Carbon Buildings by 2050, the progress of the Each Home Counts Scheme, The Government spending review 2021, Energy Efficiency in the rental sector, and Clean growth strategy and the public sector.

Director of external affairs James Lee said: "The discussions were productive and it was good to receive greater details of the Government's plans for energy efficiency in the short, medium and long term.

"Several issues affecting the glass and glazing industry were raised. In particular, the government backed scheme Each Home Counts and how it will work for the benefit of home improvement companies. The GGF also raised concerns over local government restrictions on energy efficient glass and glazing in conservation areas."

The GGF is due to hold further discussions with BEIS in early September.