Aerospace contract

July 2019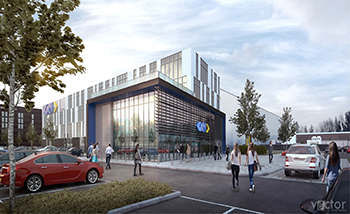 DUDLEY'S ALUMINIUM has secured a project with Buckingham Group Contracting for GKN Aerospace to support the development of the multi-technology aerospace supplier's new R&D facility in Bristol.

The contract, the first time Dudley's and Buckingham Group work together, is worth nearly £500,000, and is expected to be completed by the end of the year. Dudley's will install curtain walling as well as thermally broken doors in the new research and development facility, which will be home to 300 engineers.

Dudley's managing director Colin Shorney said: "We are thrilled to start working with Buckingham Group Contracting. As an award-winning contractor that has worked on a number of impressive projects throughout the UK, their expertise is highly valued, so to support them in the construction of GKN's Aerospace new facility, is a great opportunity for us and we look forward to working with them."

This is not the first time Dudley's Aluminium has been part of the construction of research and development facilities throughout the UK. Most recently, the Cardiff-based fabricator played a significant role in the development of the Babraham R&D Campus in Cambridge, alongside SDC construction.