What Differentiates a QUALICOAT Applicator?'

February 2019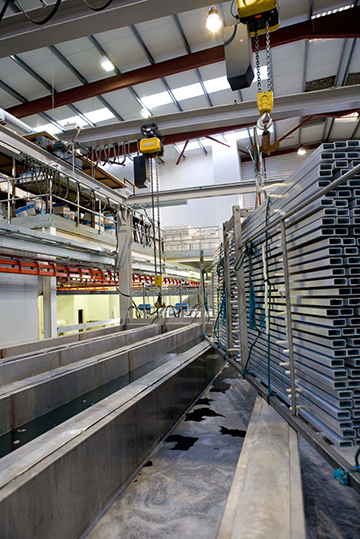 So what differentiates a QUALICOAT Applicator? Well, first of all it is not a requirement in the UK to have a QUALICOAT licence to supply architectural powder coating. Furthermore any applicator wishing to gain a licence will most likely have to invest in upgrading their equipment and processes, have one or more full-time lab technicians and a laboratory for ongoing process testing, be independently audited over a period of a few months at their cost, and only then, when they can prove that they can work to the latest QUALICOAT Standard will they be awarded a licence to use the QUALICOAT name, logo and quote their licence number.

So why? Simply put QUALICOAT licence holders are companies who want to offer quality architectural powder coating that stands the test of time, the growing number of architectural specifications bare this out as the industry realises that by specifying an independently audited QUALICOAT licence holder for their coating requirements ensures an ongoing powder coat quality. Can a QUALICOAT licence holder loose their licence? Yes, and it has occurred over the last few years where the inspecting body in the UK, QUALICOAT UK & Ireland has revoked a licence holder for non-compliance with the current QUALICOAT specification.

Simply put, a QUALICOAT applicator will provide a quality powder coat finish that uses the latest technology that is know to offer an extensive life expectancy. A QUALICOAT applicator can also be on hand at any time to advise on what specification is required for any given location by any specifier. In the UK & Ireland there are currently sixteen applicators, and the number continues to grow.

Copies of the fifteenth edition of the QUALICOAT Standard, complete with amendments and updates, is freely available through the UK Association website, www.qualicoatuki.org together with an up-to-date list of Powder Suppliers, Pretreatment Suppliers and Applicators.