111% growth!

December 2019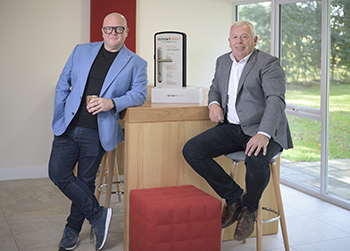 BRISANT-SECURE is named as the eighteenth fastest growing company in the UK, by the Sunday Times Virgin Atlantic Fast Track 100 published this week, which reports Brisant's Ultion and Lock Lock sales grew at 111% every year for the three years over which the report measures.

CEO Nick Dutton said: "All at Brisant are incredibly proud of what our effort and product demand has achieved. Seeing how demand has continued through 2019 we're hopeful of making it into next year's list as well.

"What separates our products is designing them to achieve as much as possible and not down to a standard. Whether it be doing a 1,100,000 lock cycles when only 100,000 are needed, 8000+ weather test hours when 240 are needed or having the only Sold Secure accredited door handle on the market", said. "We then provide really powerful tools for our customers to relay this message to their customers. There is homeowner demand for the best, and when they realise how little the cost difference is between normal and best, they buy it."

Pictured, from left to right: Nick Dutton and Steve Stewart of Brisant-Secure.