Responsibility upgraded

April 2019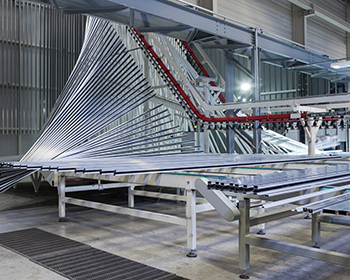 SMART ARCHITECTURAL ALUMINIUM is claiming the highest rating for responsible sourcing of any UK systems company after the latest BES 6001 V3.1 audit moved its status from 'Good' to 'Very Good'.

Managing Director Eddie Robinson said: "With public authorities, specifiers and architects all increasingly focusing on sustainable development, we believe the achievement of this standard is an important demonstration of our commitment to responsible sourcing and sustainable construction.

"Following the development and implementation of a detailed responsible sourcing policy, we were pleased to be awarded BES 6001 certification back in 2017 and are now delighted to see our ongoing work in this area has been recognised through the award of a higher rating.

BES 6001 was established by the Building Research Establishment (BRE), to enable manufacturers to ensure, and then prove, that their products are made with responsibly-sourced constituent materials. The standard provides an approach based on governance, supply chain and community interaction, with a focus on environmental performance improvements.